Our Philosophy


We believe that music is important. It adds flavor to life. Without it, we are bland. There are many talented musicians that are not recognized by the music industry. We are here to embrace, encourage, and enjoy the independent musicians that create the zest we crave.

Because we believe in music and its power to enrich our lives, we host House Concerts. It's a way for us to give back to the guys and gals that struggle to get their music heard. We just need you to complete the giving process!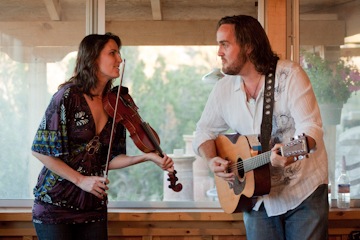 Stephanie Bettman and Luke Halpin gave a faboulous performance in June. They'll be back soon!

What is a House Concert?

A house concert is just what it sounds like—a concert performed in someone's home.This type of venue provides an opportunity for unsigned and independent artists to entertain a small group of music enthusiasts in a home setting. There are several key people that make a House Concert successful—the host, the artist and the guests. A host books artists, invites guests, supplies the stage, and provides food and lodging for the artists. Artists provide the entertainment. Guests pay a small donation ($15+) to gain exposure to great musicians in an intimate setting without the bar or restaurant noise. 100% of all donations go to the artists. Guests may also bring food and drinks to share at intermission, but the main focus of the event is listening to amazing artists perform their original music. Most artists bring an assortment of CDs, so guests will be able to go home with their favorite songs! It's a great way for all to be involved with live music—everybody wins!